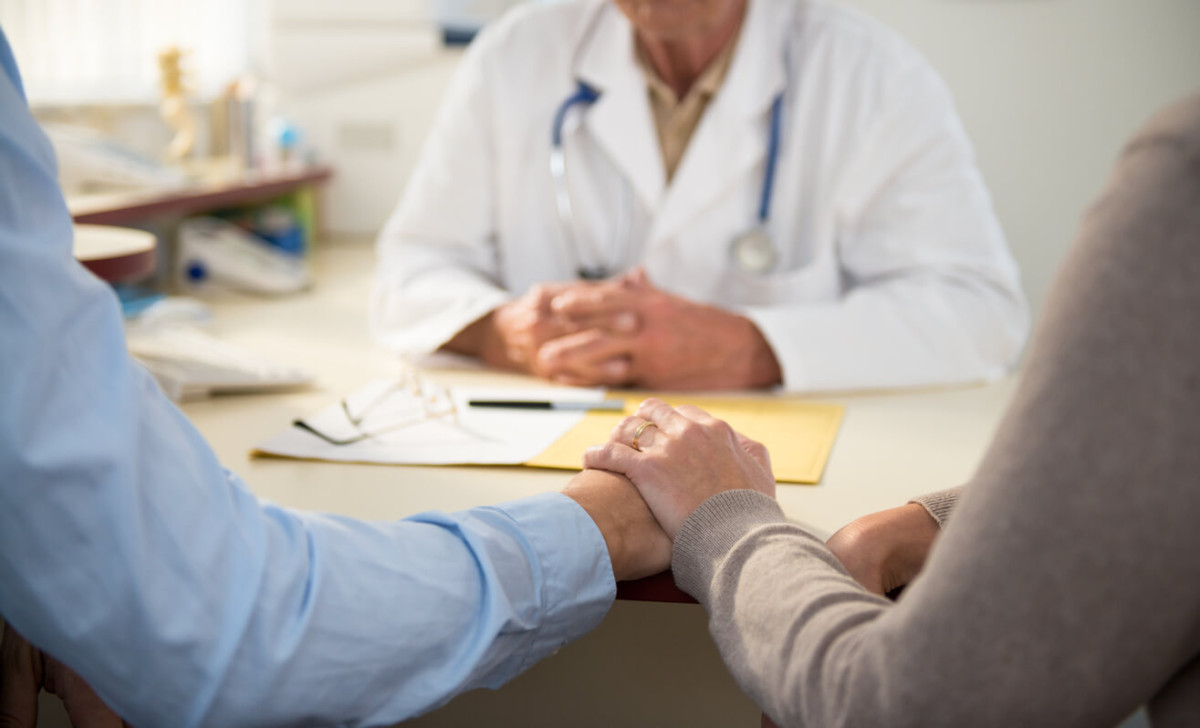 Should My Partner Have A Fertility Consultation too?
October 20, 2020
If you have been trying to conceive and have yet to be successful, you are probably riding an emotional roller coaster and wondering what, if anything, you are doing wrong. Perhaps you are thinking you or your partner is infertile, and you may have to resort to IVF. Don't give up hope just yet. Believe it or not, there are several lifestyle changes you can make that will have a positive impact on your fertility and increase your chances of falling pregnant naturally.
For a large part of our lives, women do everything we can to avoid falling pregnant. Because we work so hard to avoid pregnancy, we assume getting pregnant is much easier than it often is. What's worse, some of our lifestyle choices make it even harder without us even realising. By making a few simple changes, you can take positive action to improve your chances of conceiving and maintaining a pregnancy to full term. Here are four common lifestyle choices that could be undermining your chances of conceiving and how to change them.
1. Excessive caffeine
For many women, the first thing we do in the morning is to reach for a cup of coffee. But did you know that your daily caffeine fix is doing more than waking you up? Excess caffeine can stress the adrenal glands and may contribute to Adrenal Fatigue. What's more, caffeine causes blood sugar to peak and crash, resulting in fatigue, mood swings and irritability.
There is insufficient research to determine how caffeine levels affect conception. However, there is strong evidence to suggest that high caffeine consumption (over five caffeinated drinks per day) can cause a miscarriage.
It is important to remember that drinks other than coffee contain caffeine, and there is a cumulative effect throughout the day. Tea, energy drinks, chocolate and some soft drinks all contain caffeine, so even though you only have one cup of coffee, you might be consuming more caffeine than you realise. One way to cut back is to limit caffeinated drinks during the week. Swap your daily coffee for a cup of green tea. There is less caffeine and plenty of antioxidants. Save your coffee treat for the weekend and really appreciate it instead of relying on it to wake you up.
2.Over indulging in alcohol
The majority of women are well aware of the dangers of drinking during pregnancy, but did you know it is also detrimental to your chances of conceiving?
One of the most concerning aspects of alcohol for women trying to conceive is the potential impact on your monthly cycle. Alcohol can be a factor in irregular menstruation and irregular ovulation as well as contributing to luteal phase defects. Research shows that couples who abstain from alcohol conceive quicker than couples who regularly consume alcohol.
In reality, abstaining from alcohol isn't always that easy so as long as you are drinking responsibly, you shouldn't experience problems. Drinking responsibly means staying at the low end of the government's guidelines for your gender and age bracket. I strongly recommend no more than six units of alcohol per week. Spread the units out across the week and also try to have some alcohol free days too.
Using smaller glasses, diluting alcohol and buying lower alcohol alternatives are all easy ways to cut down your alcohol consumption.
3.Unhealthy bodyweight
Unhealthy body weight affects fertility levels in both men and women. Being underweight can be just as much of an issue as being overweight when it comes to fertility. Maintaining healthy body weight is part of maintaining good health. A balanced diet with plenty of fresh fruit and vegetables is a great way to start. Swapping out highly processed, calorie-laden foods for healthy, nutritionally dense meals will help you to manage your weight. What's more, it will give you many of the vitamins and minerals you'll need to sustain a healthy pregnancy.
As well as watching what you eat, you should try to aim for 30-60 mins of exercise per day. Regular exercise keeps your body active, burns calories and activates your lymphatic system. Regular exercise also reduces stress levels, releases endorphins which boost your mood and improves your circulation. Good circulation is beneficial for both men and women. Increased blood flow takes more nutrients to male and female genitalia, which improves fertility. Healthy blood flow also improves a man's ability to have and maintain an erection.
While exercising is good for your body and mind, be careful not to over-exercise. Intense exercise for extended periods has been linked to reduced fertility and impaired thyroid function. Exercise should be enjoyable, it doesn't have to be intense, and it should never be painful.
4.Contraceptive pill
A common theme amongst women trying, and failing to conceive, is they have recently stopped taking the pill. After taking oral contraception for 10-15 years, they stop and expect to fall pregnant immediately. Unfortunately, it isn't always that simple, and we need to give our bodies time to readjust.
Oral contraceptives contain hormones that prevent an egg from fully developing. Hormones build up over time. The first month after you stop taking the pill is usually a particularly fertile cycle. Then it can take up to 9 months for your body to adjust back to normal. Studies show that women who have been using oral contraceptives have shorter luteal phases and a longer cycle which can reduce your chances of conceiving.
If you are concerned about your cycle, I recommend taking your temperature every morning to chart your cycle. After a couple of months, you should start to see a pattern and know the length of your cycle and when you typically ovulate. Understanding your cycle is invaluable because not everyone ovulates on day 14 and not every cycle last 28 days, especially after several years on the pill!
Useful Guides